I'm currently spending my week working from the Carolina Coast and enjoying the beautiful beaches near Wilmington, NC. If you have never visited this part of the country, then you are missing out. Wilmington is one of my favorite towns and the surrounding beaches are quaint and have a small town feel. There have been a ton of movies filmed along the sleepy coastal towns of North Carolina as well. Whether you want to relax on the beach with a good book or go exploring, there is something for everyone.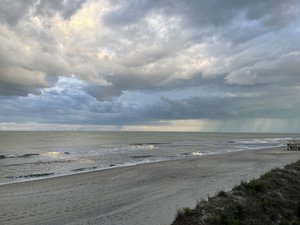 I love the beach so much that I recently invested in a condo in Kure Beach, NC. I love to come here and camp out by my large window overlooking the ocean and get my work done for the day. If I'm lucky, when the work is done, there is still enough daylight and warmth to get my fill of Vitamin D. It truly does relax my soul to be away from the everyday, even if I am still working. It gives me space to dream and create and rest. While I am not here, I rent out the place on AirBnb, so holler if you need an oceanfront respite for yourself.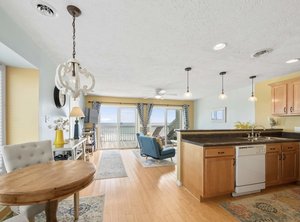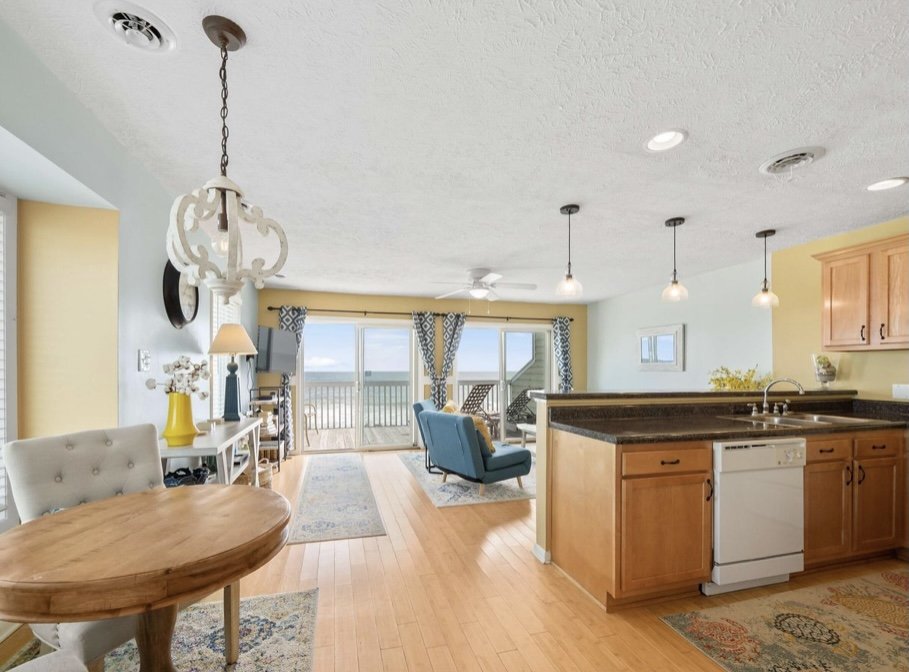 That being said, over the past few months I have curated quite the beach packing list. I keep this list on my phone and it makes packing up for 1-2 weeks at the beach much less stressful. While I am a single gal without kids, I added some helpful tips for those of you with kiddos too. Enjoy!
Ultimate Beach Packing List:
The normal stuff: clothes, swimsuit, PJs, Rx, toiletries.

Extra blanket

Sweatshirt - it can get chilly at night

Bible and journal

Kindle and any other books I want to read

Ball cap for the beach. Or a cute beach hat if you prefer.

Both lotion and spray sunscreen. (I always start out with lotion and then use spray every hour for easy and quick application.)

Bug spray/ Citronella Candle. The bugs at night are no fun.

Baggie of laundry detergent and dishwasher pods.

A few extra rolls of toilet paper and paper towels.

Small cooler for the beach.

Extra baggies for fruit to take to the beach. Or any other food you need to save.,

Wine. A box of it. :)

Workout clothes

Beach toys for the kids - buy something cheap that you can leave behind and not worry about packing to bring back home.

Beach Wagon - This is super helpful for families with a lot of stuff.

Beach chairs, umbrella, tent shade. - If you are not a regular at the beach, I would suggest just renting these items or seeing if your AirBnb already has them for you to use.

Beach towels if not already provided.

Linens and towels - Nicer Airbnb places will already provide this for you.

Camera

Computer (Some people like to totally disconnect, but I always find the beach inspires my creativity, so I enjoy brainstorming new HartDesignCo ideas and projects while at the beach.) :)

All the needed charging cords.

Something fun to create - A favorite with my friends and I is watercolor. We love to sit around a table and watch a fun tutorial and paint something while sipping some wine. (You can find lots of tutorials on YouTube.)

Cards and games.

As far as food, I usually order my groceries on Instacart and have them delivered to my door about an hour after I arrive. If you do not have Instacart, feel free to use my referral link here and get $10 off your first order.

If you do plan to cook, I usually bring some basics I know I will need like butter, oil, aluminum foil and the like.

Huge insulated water cup - something similar to a Yeti. I love having ice cold water on the beach all day.
What else would you add to the list? Leave it below in the comments!