Hey friends! I just got back from the Most Magical Place on Earth where we celebrated my sweet parents' retirement. We had the absolute best time and the whole trip exceeded our expectations. I thought I would share what I learned in hopes that you and your family can use some of the tips for your next Disney World vacation.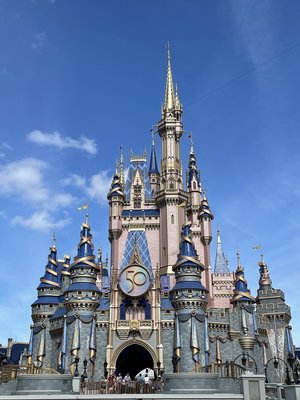 So here's the low-down: my parents are in their late 60's so I wanted to make sure I minimized wait times standing in line as much as possible and scheduled in some rest. Almost everyday, we took a slow morning and got to the park around 10, rode rides, saw the sites, ate lunch, and just enjoyed the park until around 3. We came back to the hotel, rested, played cards and drank wine for happy hour in our room, and then set back out for another park visit/restaurant for some fun and dinner before getting back to our room around 9 or 10 for the evening. All in, even with our laid back schedule, we got to do EVERYTHING we wanted and did not stand in line for more than 10 minutes for any ride. It did take some planning, but hopefully my tips below will help you accomplish this too.
Quick Disclaimer: I am NOT a travel agent, so this post is in no way a solicitation for business. That being said, if you are planning a trip to Disney, I cannot recommend Michelle with Shine Travel Company more! Using a travel agent does not cost you anything additional, and many times, they have insight into things you may not know on your own.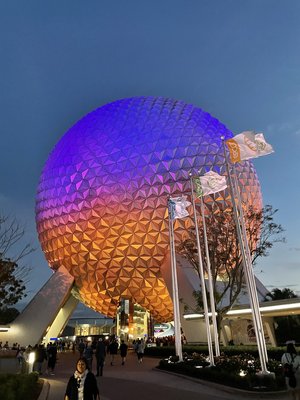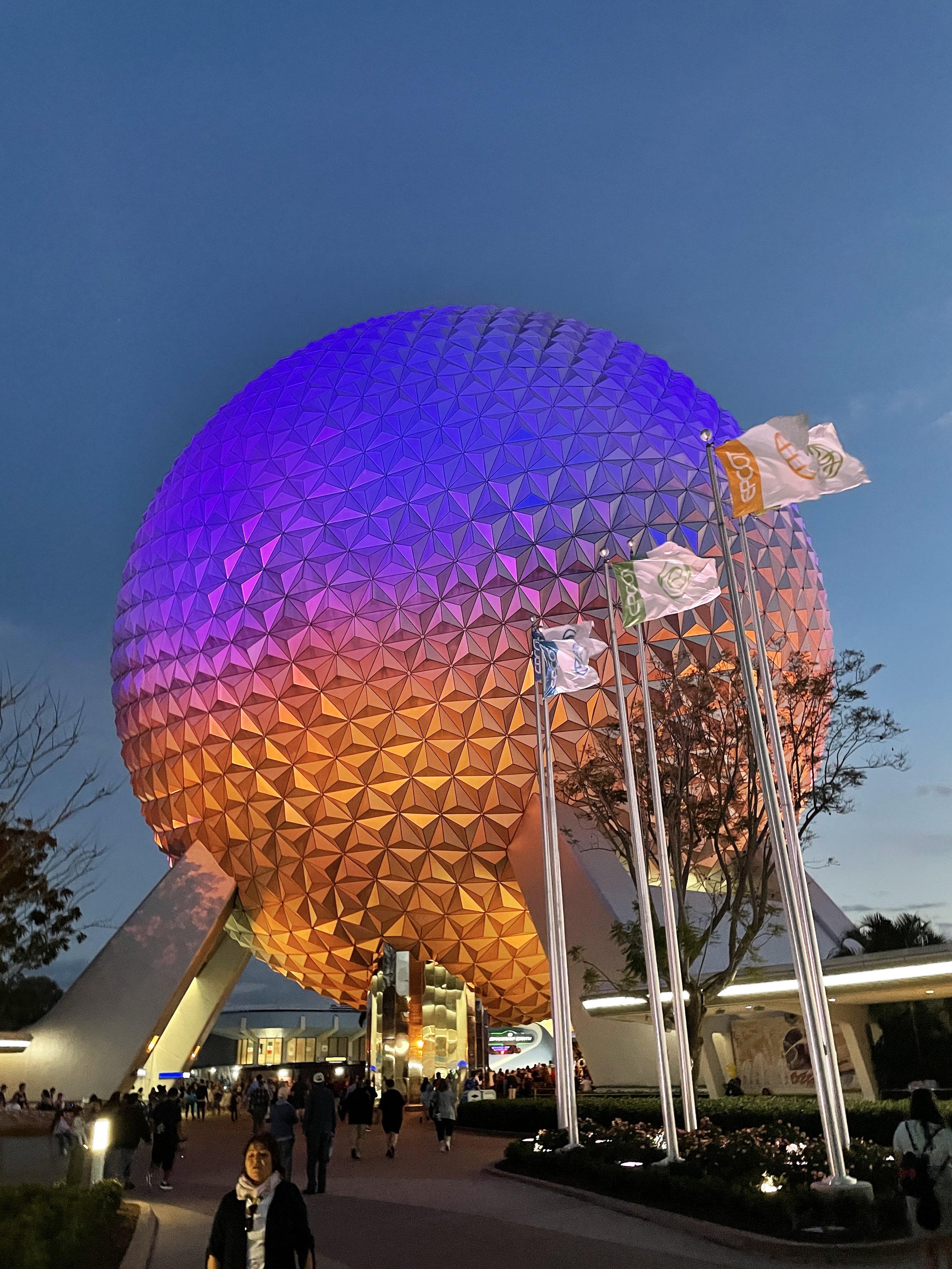 Ok, onto my top 10 Disney travel tips. If you have any questions, leave them in the comments and I'll get back to you quickly!
1 - With the new Genie+ system, I highly recommend staying on Disney property so you can take advantage of the 7am Lightning Lane booking times. We used the Lightning Lane+ and Genie+ almost daily and found it incredibly helpful and intuitive. I picked it up on the first day and just played around with it. By day 2, we were cruising. I set my alarm for 6:55am each morning and booked a Lightning Lane for the ride we cared about most, then booked another 2 hours after the park opened (or after we rode the first ride) - whichever comes first.
NOTE: The Lightning Lane+ rides are the most popular rides at each park, and cost extra to be able to skip the line. With this option, you can also choose your return time, which was really helpful, Just be sure to plan ahead as the Lightning Lane+ rides are nonrefundable and you cannot cancel or change the times. We were able to ride Rise of the Resistance (the most popular and hard to get ride), Flight of Passage, Remy's Ratatouille Adventure (my favorite) and saved a collective 5+ hours waiting in lines on these rides alone. The biggest tip here is to download an atomic clock app on your phone and utilize it each morning as you wait for the 7am window to open. Disney time is based on the world clock, so I would check the atomic clock and when it was at 6:59:55 (5 seconds to go), I would switch over to my Disney app and refresh the tip board and then could book the Lightning Lane options right away. (I have an iPhone and was on the resort wifi and everything worked great. Some people say Android phones cause issues and to stay off the resort wifi, but this was just my experience.)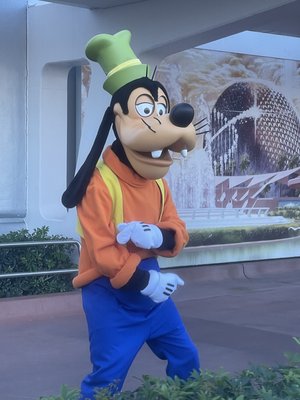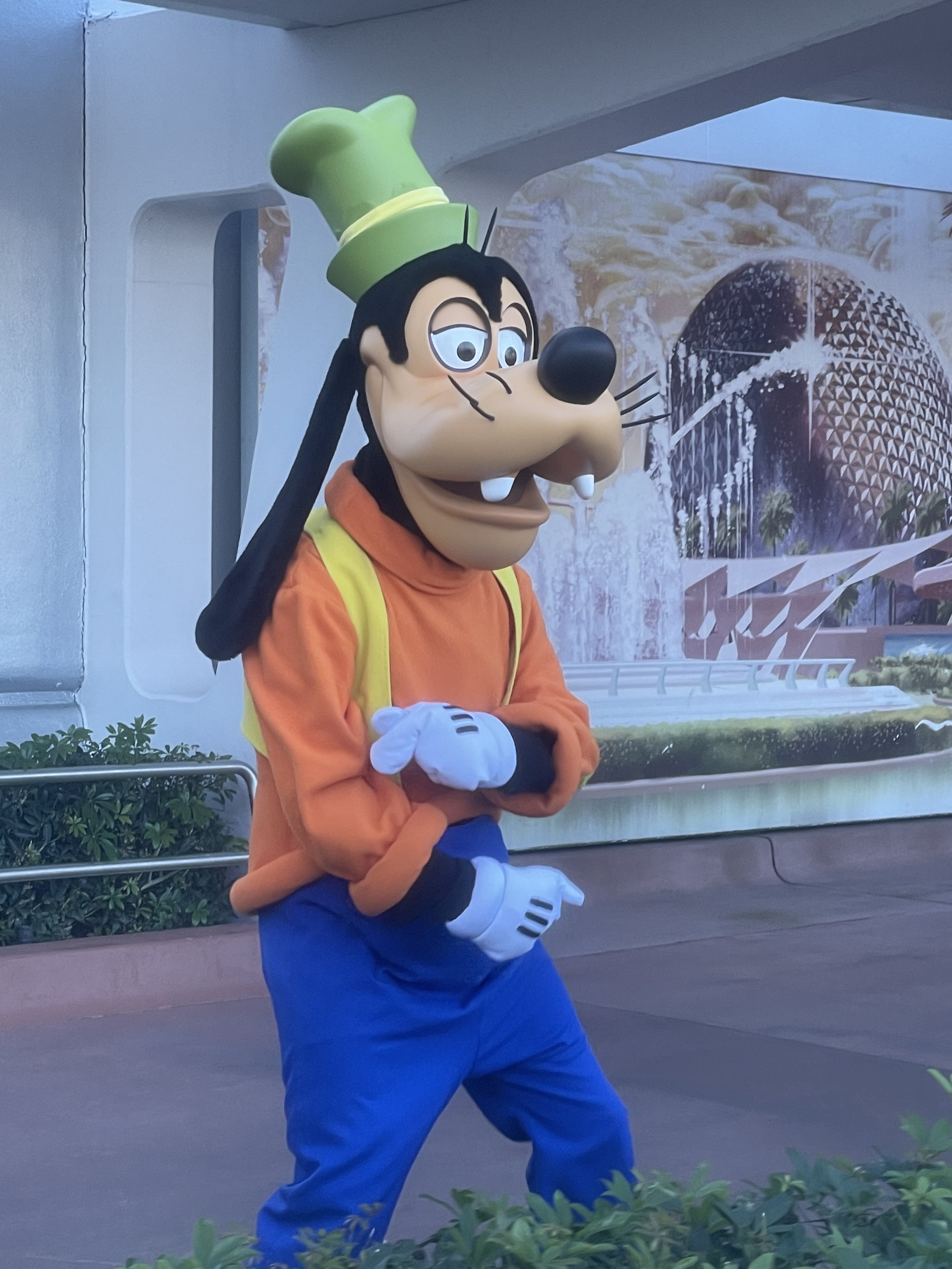 2 - Pick your resort hotel based on which park(s) you think you will frequent most. For example, this trip we stayed at the Grand Floridian right next door to the Magic Kingdom. We loved it! That being said, we ate dinner at Epcot 4 nights (they have a TON of amazing restaurants), and riding the monorail to Epcot took about 30 minutes with a transfer in between. We all agreed that our next trip we would prefer to stay at one of the resorts at the back of Epcot (Beach Club, Yacht Club, Boardwalk) so that we can have easier and more convenient access to Epcot.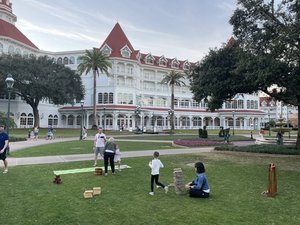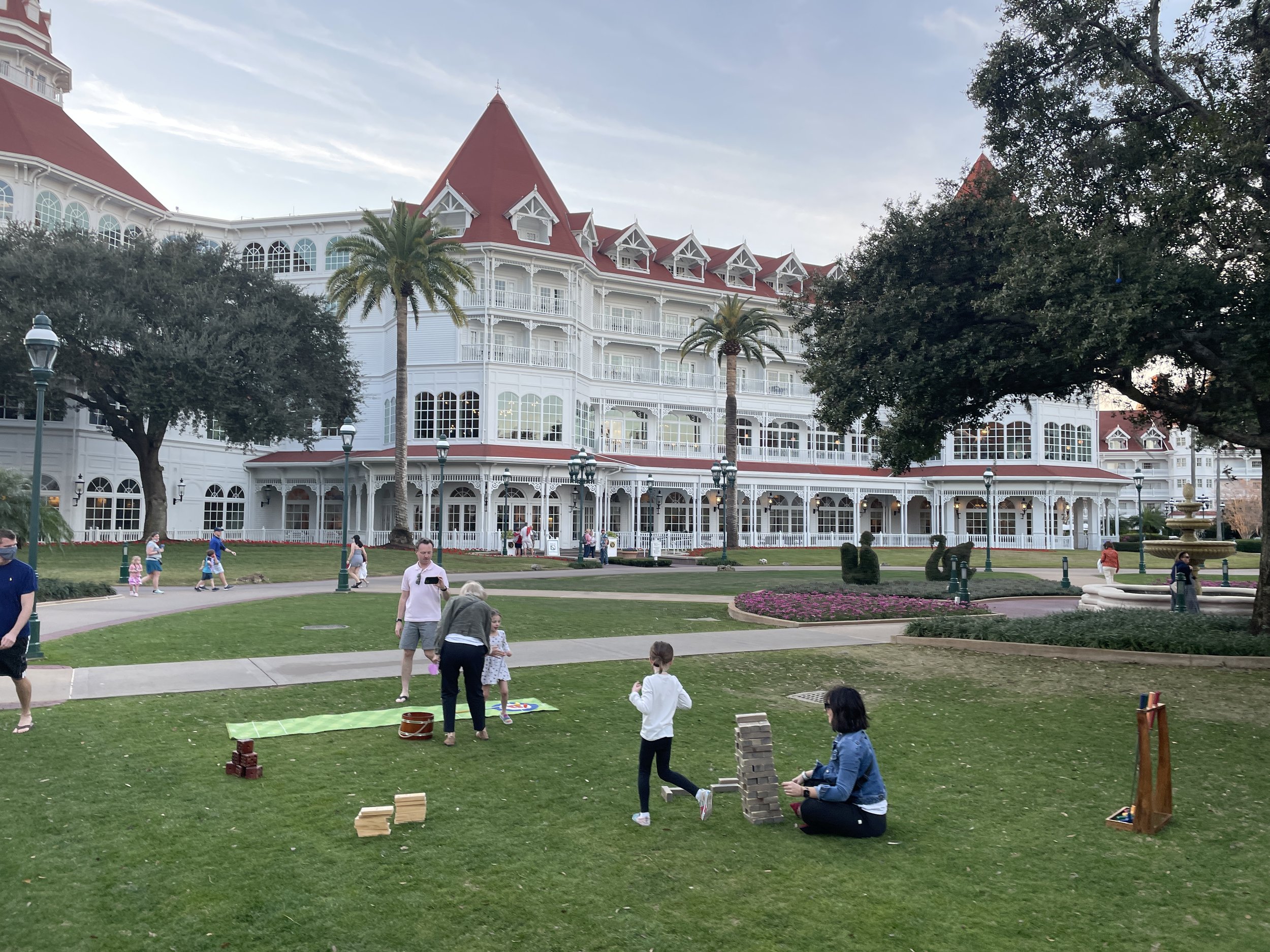 3 - Nighttime Fireworks Shows - Speaking of Epcot, their new Harmonious nighttime show is amazing! One night, my dad and I ordered fish and chips at the Yorkshire County Fish Shop and found quite a bit of undiscovered prime fireworks seating at the beer garden to the left of Rose and Crown in Epcot's UK area. The fish and chips were just okay, but the viewing area and nighttime show were spectacular!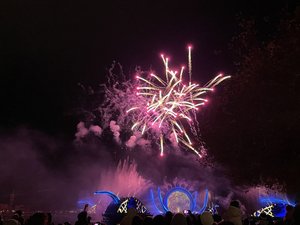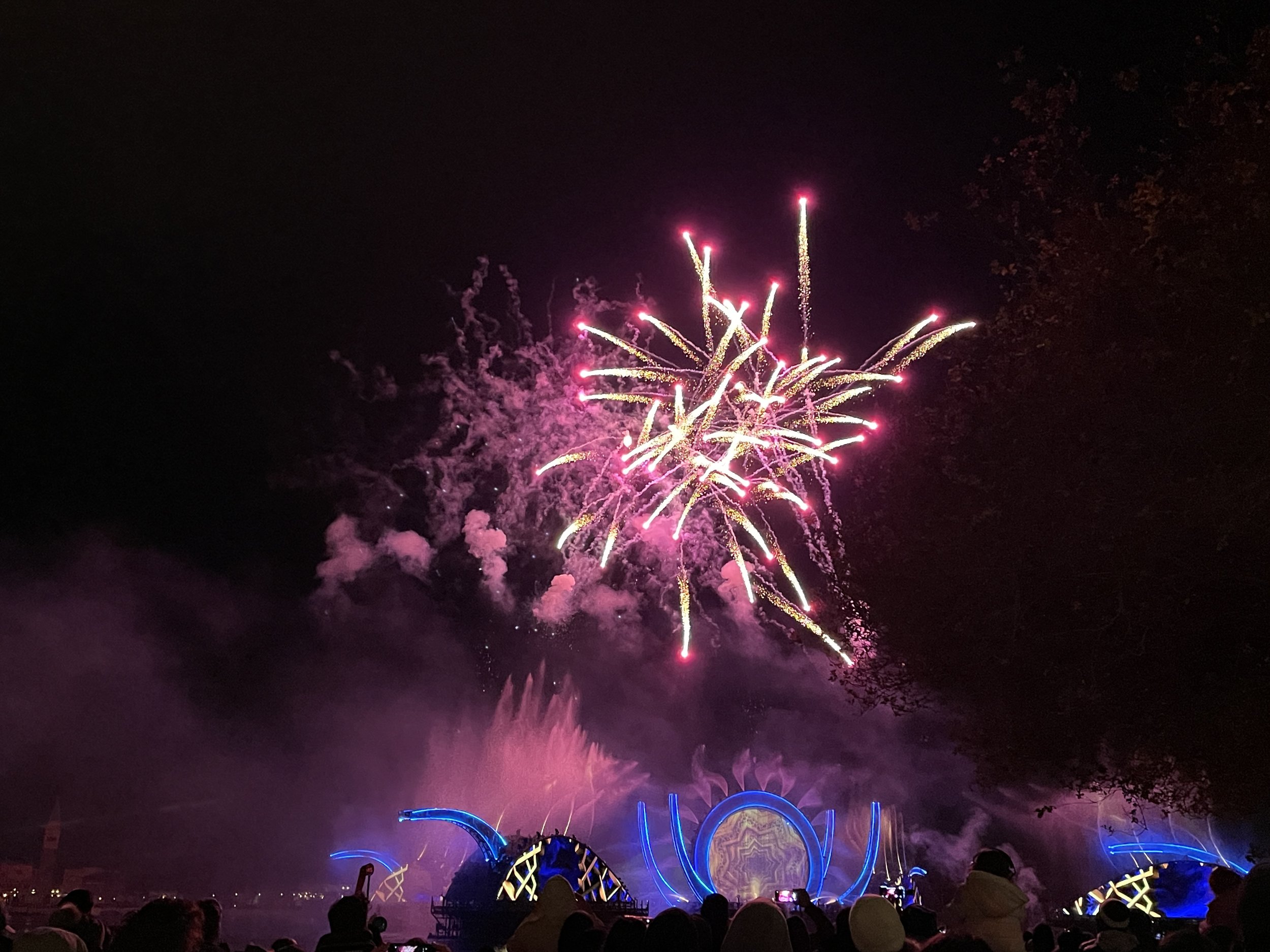 4 - Best restaurants: 3) Narcoosee's at the Grand Floridian, 2) Space 220 at Epcot, and 1) La Cellier at Epcot's Canada. Space 220 is the hardest reservation to get at Disney right now, but I logged on 60 days out (the first chance resort guests have to book dining) and was able to grab this reservation first thing. I have also heard of people having great luck with Mousewatchers to help them grab hard-to get reservations as well. Get the cauliflower appetizer and sticky toffee pudding dessert at Space 220 and thank me later. I'm also currently looking for a copy cat recipe for La Cellier's cheddar cheese soup because it. was. divine. I'll post it on the blog if I find a good recipe!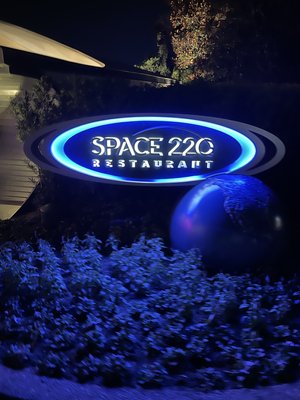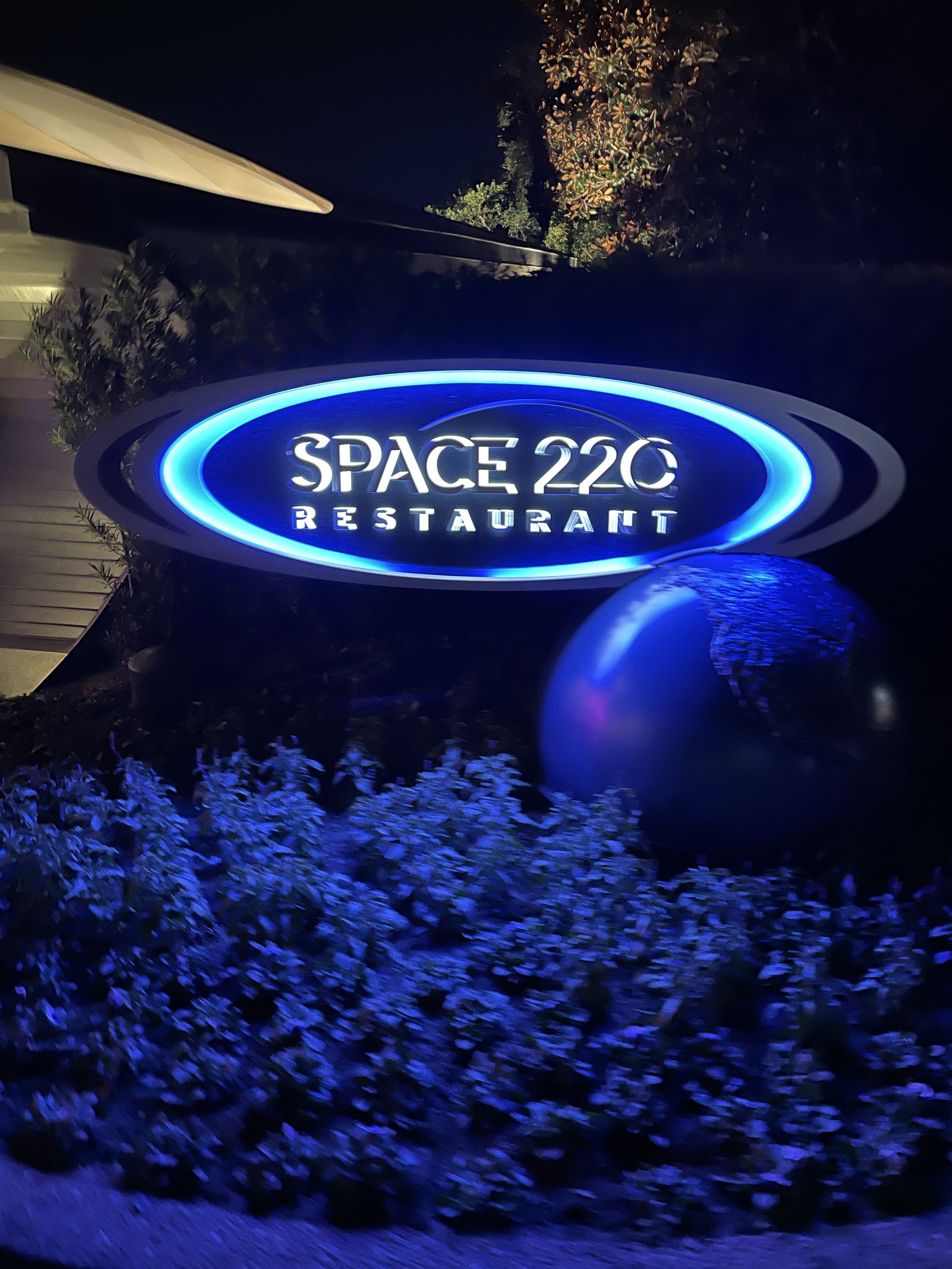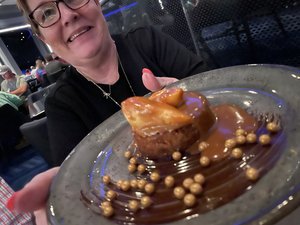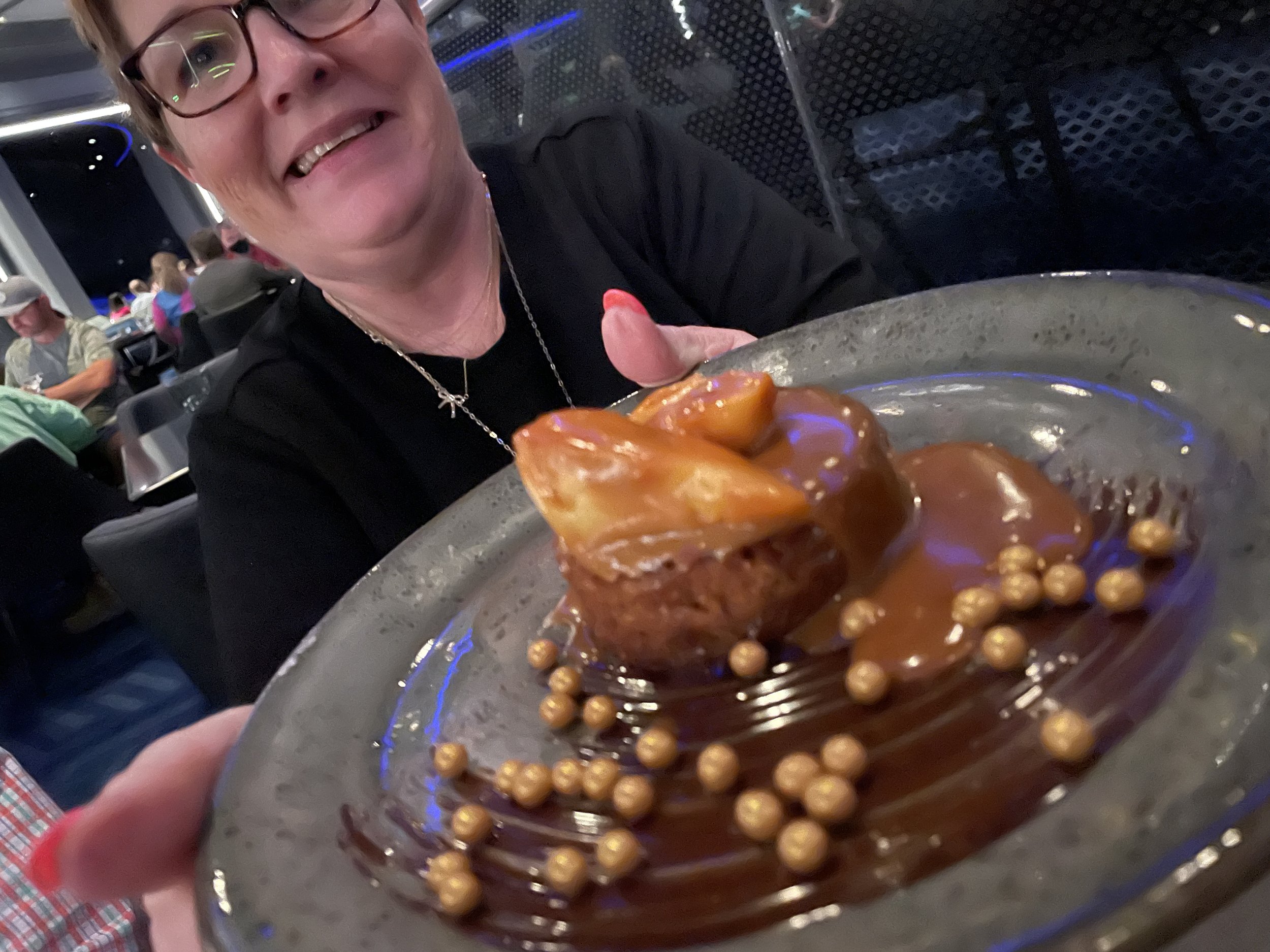 PS. We also ate at Be Our Guest in Magic Kingdom, which is another hard to come-by reservation. Glad we ate there once, but it was definitely more of an atmosphere type experience than great food. Unless you have a child that is a huge Beauty and the Beast fan, I would personally skip this one.
PSS. We were excited to score an afternoon cocktail hour at Oga's Cantina at Hollywood Studios. Imagine our faces when we walked in and 90% of the restaurant is standing table only. From the looks and comments of the people around us, they did not know it was mostly standing tables either. The drinks are really fun and great, but we were looking forward to resting our feet here, so traveler beware!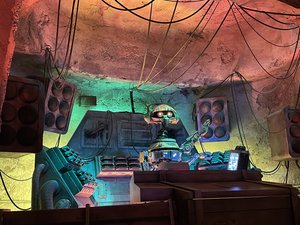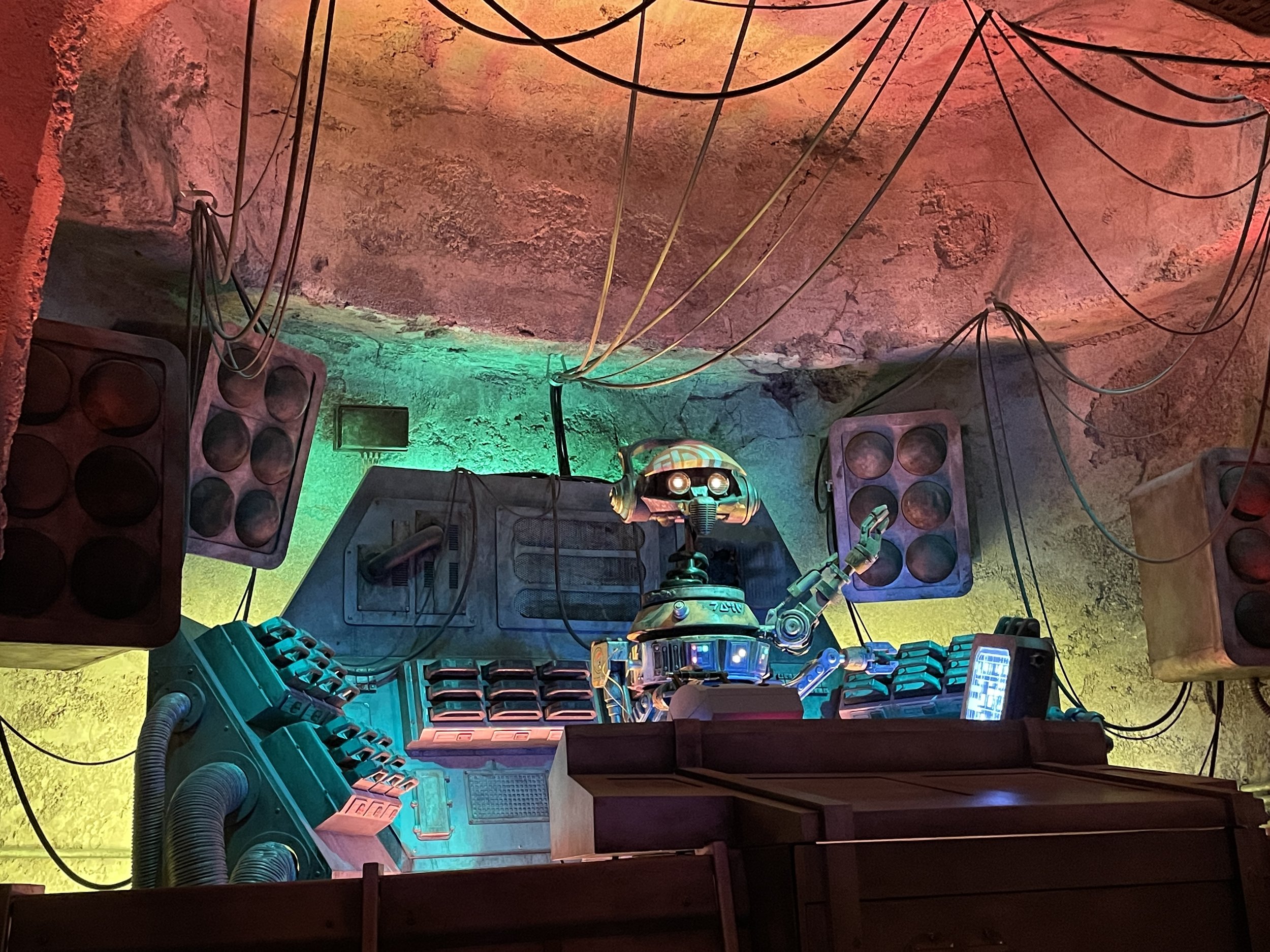 5 - For transportation to and from Orlando's airport, we booked Tiffany Towncar and had a fabulous experience. We paid ~$195 for 3 adults roundtrip transportation and this included a 20 minute grocery store stop on the way to the resort. I utilized my Instacart membership and had the groceries ready, paid for, and delivered to our car so we did not have to waste time shopping. There is also a liquor store right next to the Publix which is helpful for the adults as well.
6 - Take advantage of Mobile Food Ordering and plan ahead. We could usually plan about 15-30 minutes ahead by ordering our food, and once we got to the restaurant/ quick service counter, we would find a seat, check in, and in about 5 minutes or less our food was ready for pickup.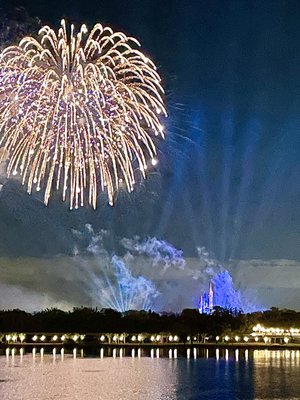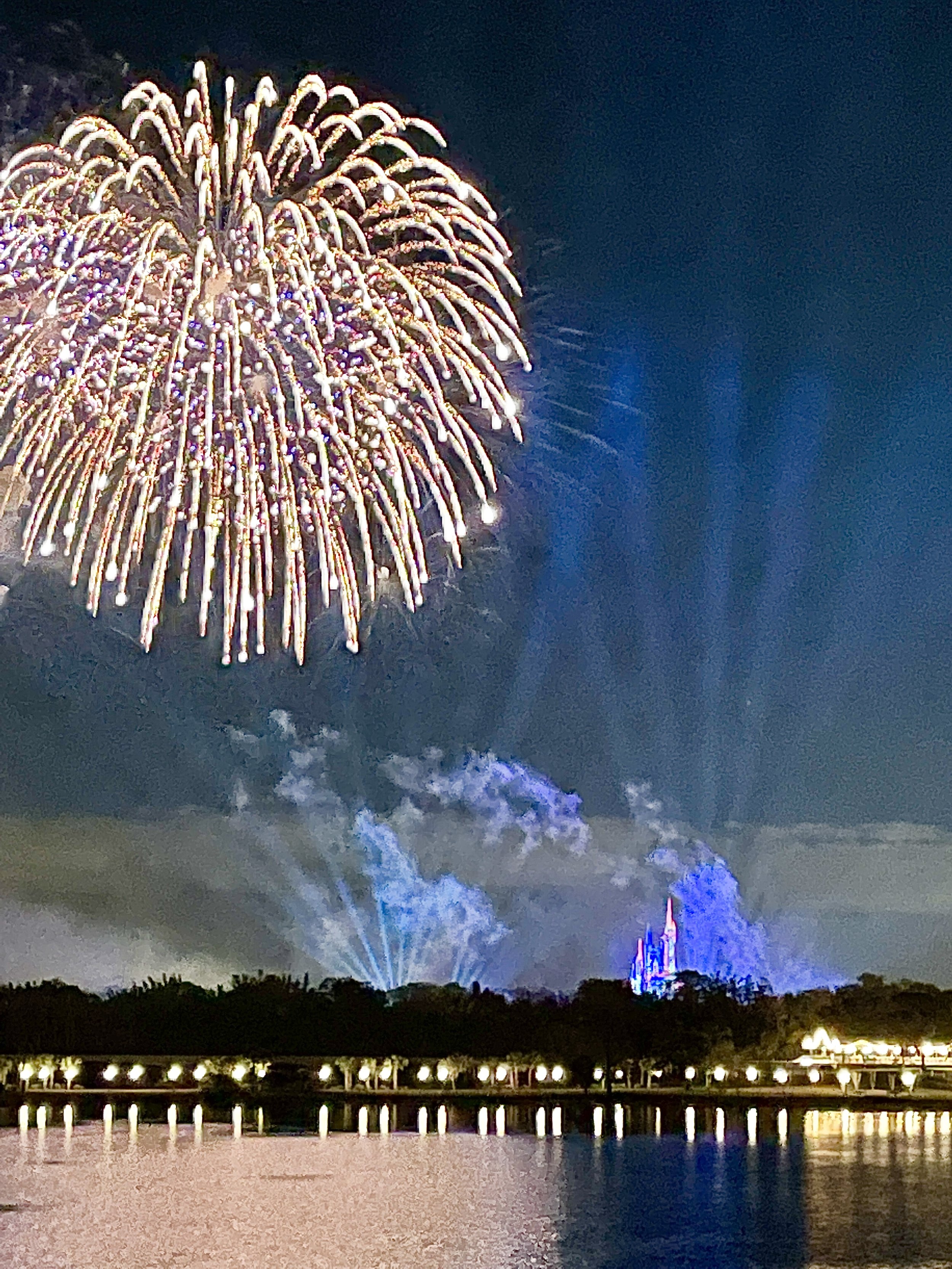 7 - Getting around the park with those that need some extra help. While we did not rent an electric scooter on our trip, we did talk to another family that rented 2 for their grandparents. They were having a blast with the grandkids riding in their laps! They also noted that if you rent these scooters from Disney, they do not allow kids to ride on the scooters, so make sure you rent from a 3rd party. Many of these companies will deliver the scooter to your resort, and you charge it in your room each night.
8. - Tell Disney you are celebrating. - When booking our vacation, I made sure to note that we were celebrating my parents' retirement. They don't do anything too grand, but our first night back from the parks, they left a towel animal, chocolate, and a sweet note. It was definitely a fun surprise!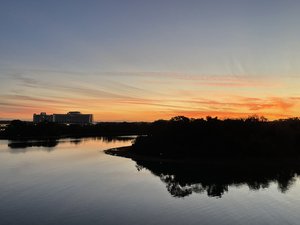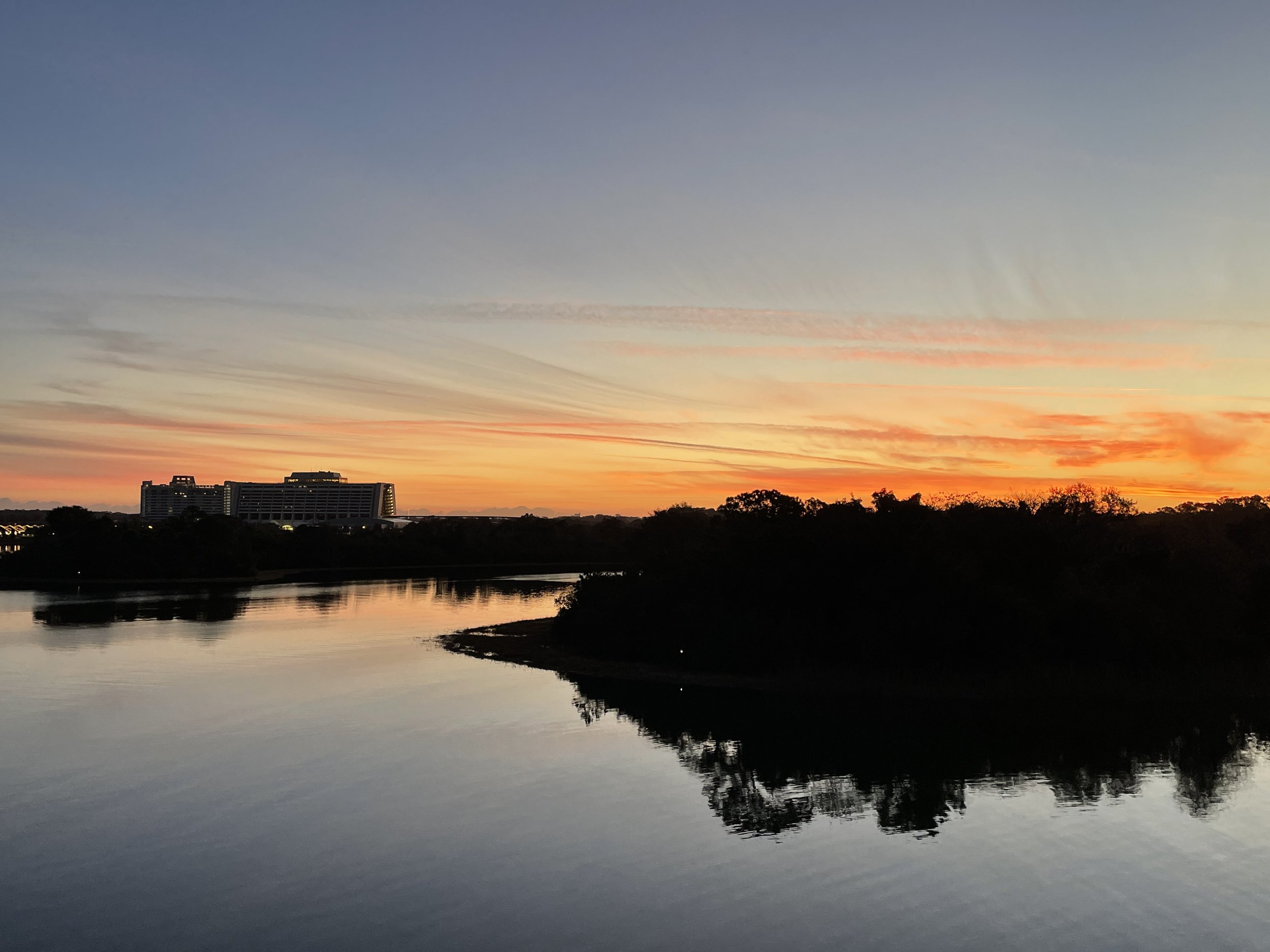 9 - After Magic Hours for Deluxe Resort Guests- Disney offers this twice a week for those stay at Deluxe resorts. Once a week each at Epcot and Magic Kingdom. We were able to take advantage of the Epcot After Magic Hours and personally, didn't think it was worth it. They only keep the rides open and scan your magic band before entering. The ride lines were still pretty long, so we only chose to do Test Track as it was a shorter wait during this time.
10 - Lots of construction = lots of walking at Epcot. Speaking of walking, I packed 2 pairs of shoes and found them both amazingly comfortable and great for all day wear at the parks. My favorite are my tride and true On Cloud "Cloud X" shoes. This is my second pair, so you know I love them if I wore them out and bought another pair. I also bought some Hokas because I heard everyone rave about them. They definitely offered a lot of cushion and while I found them very comfortable, my mom liked her old Sketchers better than her Hokas, so take it for what it's worth. I also recommend packing some disposable ponchos, a chafe stick and a portable neck fan.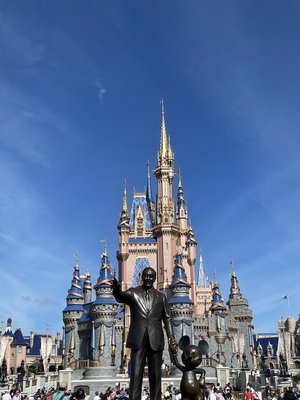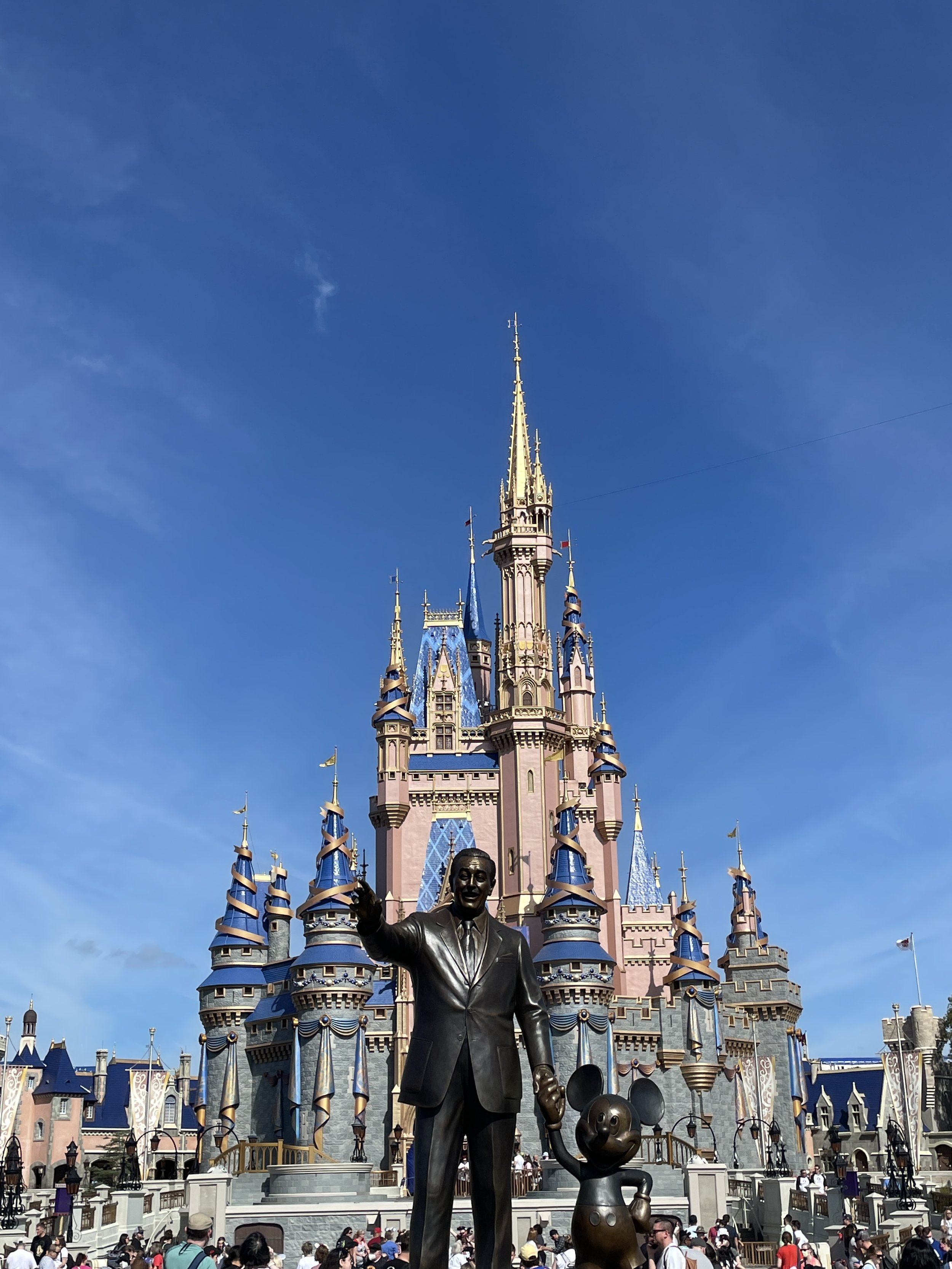 I hope this helps you and your family have a magical time at Disney World. This truly was a more "restful" Disney vacation (is there really such a thing?!) and we enjoyed every minute of it!