What is it about nearing the big 4-0? Don't get me wrong - I've never loved life more, BUT I also have grown a low tolerance for things that suck the energy right out of my day. While I have a lot of wisdom yet to glean, I do feel like these past few years have taught me how to take a step back, not boast in the busyness our culture often heralds, and slow down to enjoy life a bit more. Yes, there are weeks that are crammed way too full, but I remind myself that these are not the regular and give myself something to look forward to so I can enjoy each moment and not wish it away.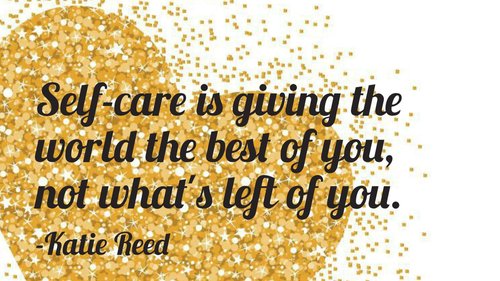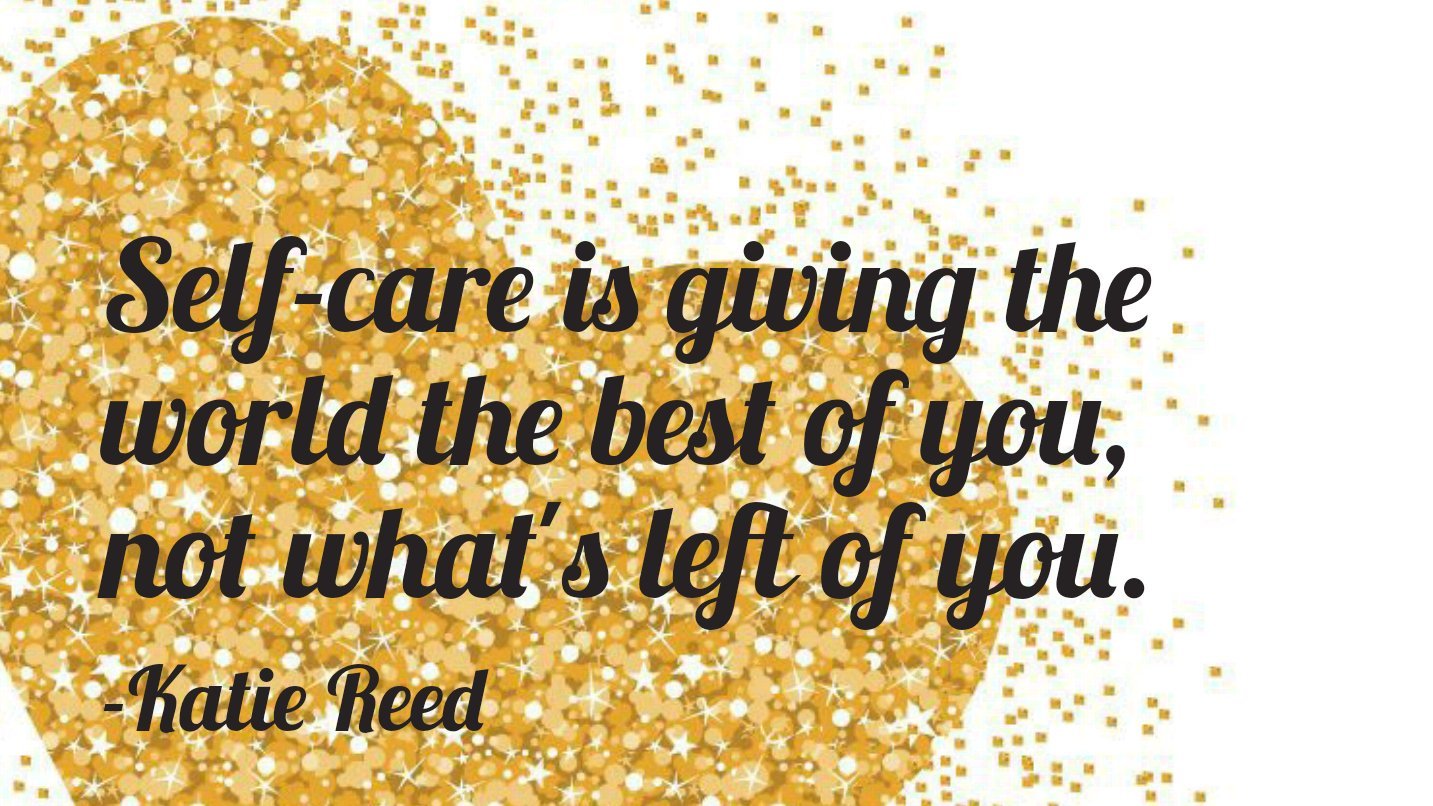 This week, I had a crazy busy week of work and travel (not to mention a massive tree fell in my back yard, barely missing my house), and I was so thankful I had a Friday cocktail night scheduled with my favorite girls. It gave me something to look forward to all week and when Friday rolled around, I was able to forget about the stresses of the week and just be myself, laugh, and de-stress! Amen?!
So here are my favorite self-care tips I have learned in my almost 40-ish years. I hope these resonate with you and encourage you to love life from a place of rest and most importantly JOY!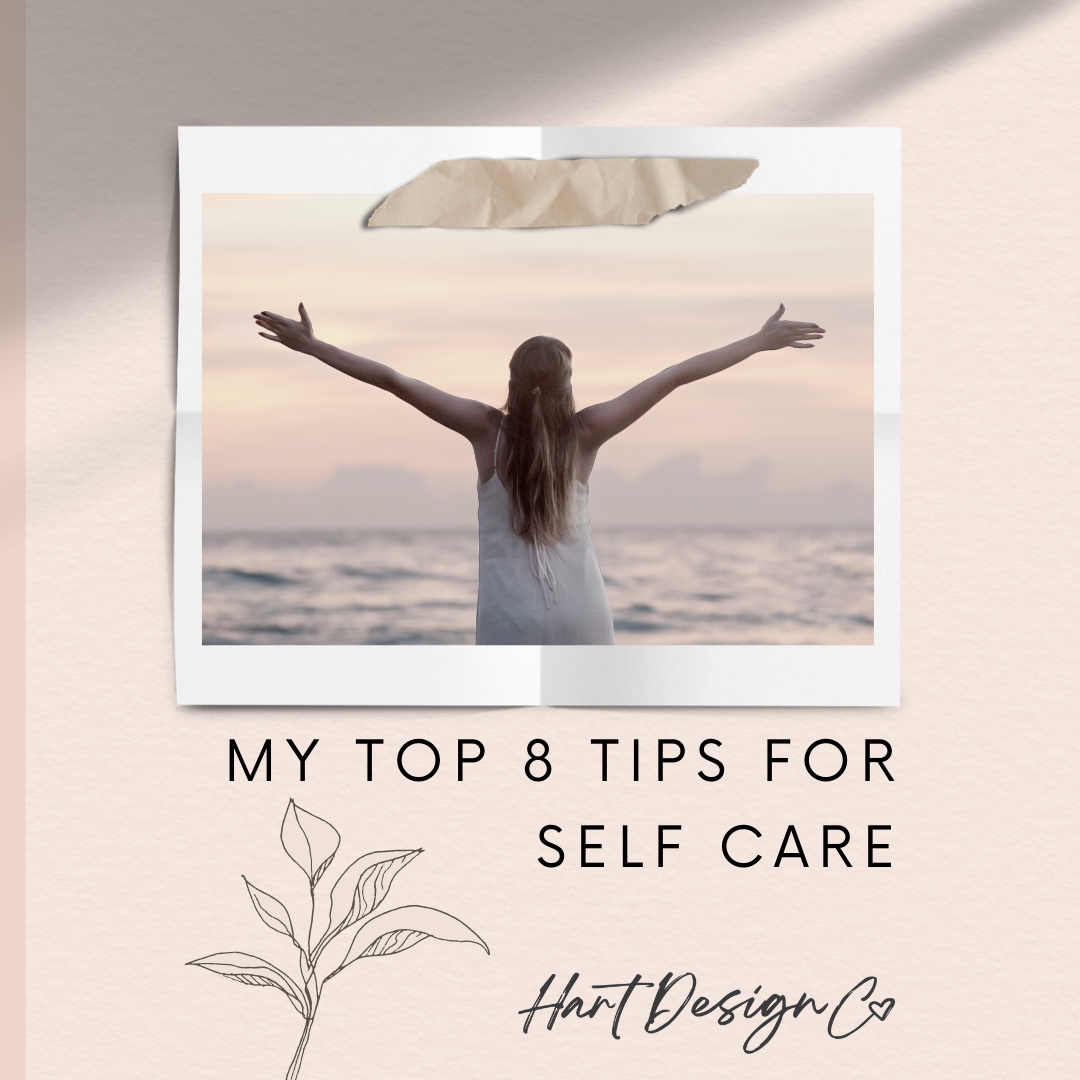 Silence. Sometimes I love the music on full blast and dancing in my kitchen, but I have also learned to enjoy the quiet. Whether I am driving or just sitting in my living room staring out the window, sometimes the silence is life-giving.

Say No. - I no longer have time for things that are not a priority. The key here is KNOWING your priorities and sticking to them. It's important to set boundaries in your life, but also include some margin for loving others well.

Find an enjoyable hobby. - Find something to do in your free time that energizes your soul and ignites your passion. For me, I love to create (ahem, HartDesignCo!) Making beautiful things fills my soul.

Drink champagne on Fridays. - I started this tradition several years ago and it has stuck. The weekend is a reason to celebrate! If you're not a champagne drinker, pour some La Croix in a fancy glass and kick your feet up!

Consistent massages. - Yes, this sounds like a luxury, and it is. But dang, I have never felt better physically! The key is consistency. I have also found that the locally owned small businesses (as opposed to the franchises) have lower prices and more experienced therapists. I cut out eating out 2-3 times a month and it pays for the massages (and I eat healthier!)

Buy yourself some flowers. - Better yet, buy a friend some flowers and drop them off at her door with an encouraging note.

Schedule something to look forward to each week. - Maybe this is your massage. Maybe it is time with friends. Perhaps a date with your spouse or that Friday night champagne.? Create margin in your life that brings joy, time to be still, and something to get excited about.

Slow. Down. - If you are always in a rush, this is a sign you need to slow your roll and maybe cut some things out of your life. Go back to #2 and learn to say no in order to create some margin in your life for you. You cannot serve your family, spouse, employer, friends, fill-in-the-blank if you have not rested your own soul.
Now here's the real deal friend- you can do all of these things and more to take better care of yourself, but I am here to tell you from experience that the only true source of fulfillment in in Jesus Christ. The ultimate guide to self-care if through spending time with Him. I have also learned that it is okay if that looks different some days. Maybe it is going for a walk and using that time to just enjoy God's creation. Maybe it is writing your prayers in a journal instead of praying out loud. (I have learned this is the most deep and soulful prayer method for me.) Or maybe it is serving someone in need or sharing your faith with a neighbor? There are multiple ways to care for yourself, but the key is to make sure you are centering your day in Christ. He has already solved your greatest problem. Hallelujah!
If you would like to know more about Jesus, please feel free to email me at andee@hartdesignco.com. I would love to share my experience and the reason for my faith with you.