To celebrate our Christmas in July sale this year, I shared the history and common traditions around placing a candle in your window at Christmas. While that sale has already come and gone, you can still sign up below to be the first to know about all of our upcoming events, launches, and sales. I generally email once a week and you can unsubscribe anytime!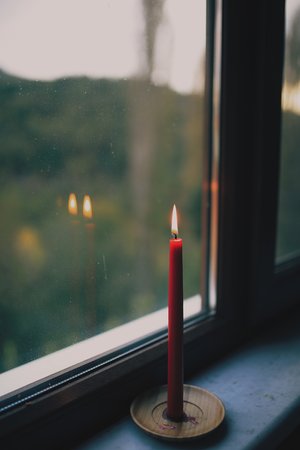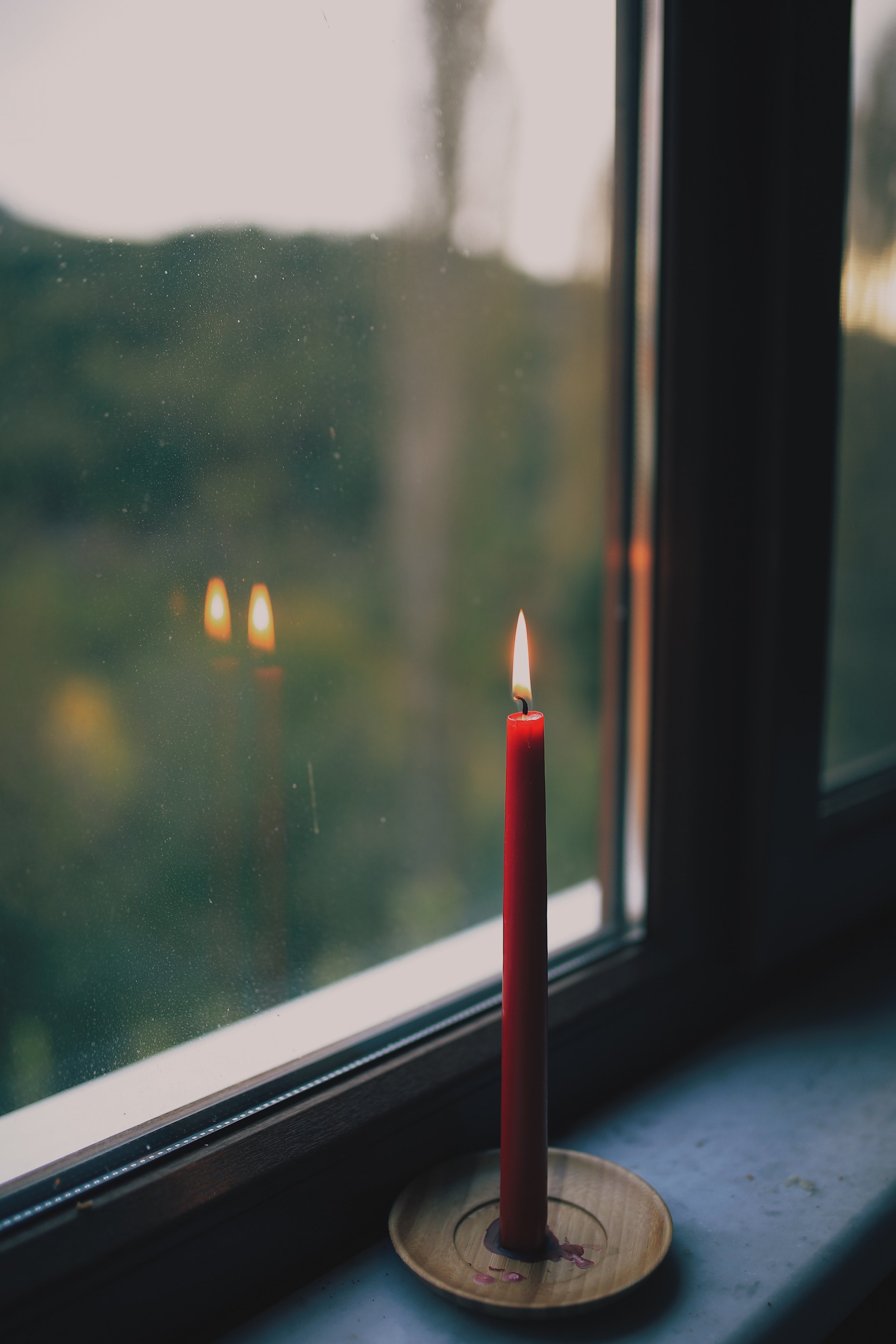 DISCLAIMER: I do NOT recommend placing HartDesignCo candles in your window. These should only be lit and enjoyed in a place that is free from kids and animals and any window drapery!)
The common Christmas tradition of placing a candle in the window dates back to colonial times. It grew from the Irish Catholics whose faith had been forbidden by British priests. The Irish practiced their faith in secret, and began lighting candles in their windows and leaving their doors unlocked at Christmas as a sign it was safe for an Irish priest to visit.

Families often place a candle in the window during the holiday season when a family member is away or to remember a loved one that has passed. It was also seen as a silent prayer for the safe return of the absent person and a sign that someone remained at home tending the fire and waiting.

In days gone by, a candle burning in the window was used as a sign of "welcome" to weary travellers or those coming to visit. Throughout history, candles have been a sign of welcome to others, an extended arm of friendship and hospitality. Even bed and breakfast hosts have been known to light candles in windows to guide travellers to their door and announce there were beds available.

A candle lit in the window has also been used to celebrate the gratefulness of a new child being born or another blessing the family has received.

For Christians, a candle is lit to represent the Star of Bethlehem, guiding the priests to the stable where Jesus was born.

The tradition of burning a candle has survived for centuries and continues is many cultures around the globe. The tradition of the burning candle now survives as a sign of welcome to those in need. It alerts travellers, visitors and people passing that the home is occupied and happy to welcome anyone who knocks on their door.